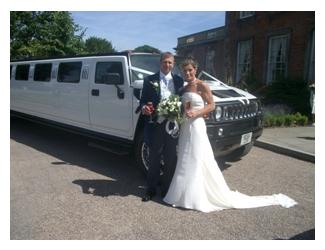 Our limo hire and car hire fleet are available for your wedding day needs. We will make your special day even more memorable. On your wedding day the limousine will be dressed up with your choice of bows and ribbons and come with complimentary bubbly and soft drinks.
Leaving school after your exam`s and all the harder work you have put in. you deserve to celebrate you day. school proms are becoming very popular in the Uk over the last few years. with every school prom booking or school leavers day we will drive you around for 1 hour minimum and you will get soft drinks.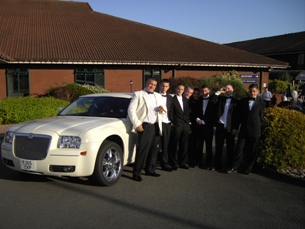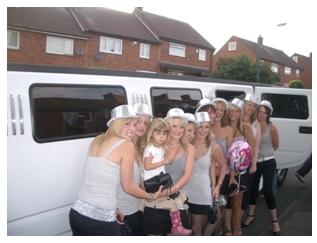 Last night of freedom before the big day. Make most of it by hiring our exclusive limousines on your special event to get the party started. With each limousine you book with us, we offer complimentary bottles of non alcoholic bubbly and soft drinks in request.
Our limos will cater for your special race day events. Our Special Royal ascot days are to remember and enjoy with your friends and family. On the main day we provide tables and chairs and with exclusive limousine parking in front of the track. so you do not have to travel far.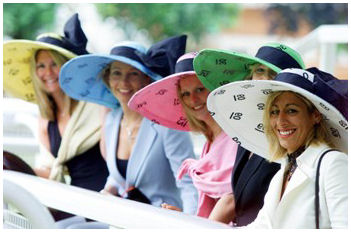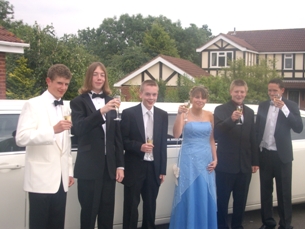 Birthdays only come once a year and you are only 18 or 21 once a lifetime, so make it very special. On your birthdays the limos come with balloons and soft drinks if you are under 18. All our limos come with c.d & dvd players with 4 flat screen Tv`s.
Limos & Cars for All Occasions
Our limousine hire and car hire service can cater for many different events and occasions. whatever your need we can be there for you and help you celebrate it in style.